Beretta Gun Packages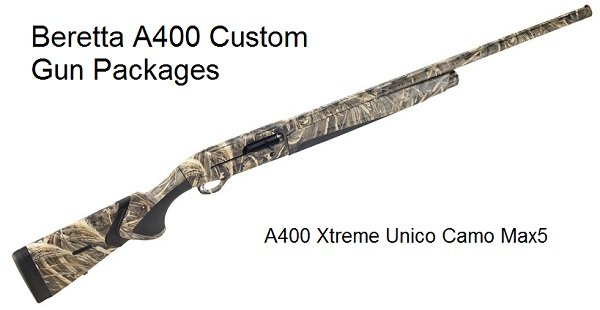 Angleport offers a line of Beretta A400 custom gun packages. Models include the A400 Xtreme Unico Camo Max5 (pictured above), A400 Xcel, A400 Xplor Action, A400 Xplor Unico, A400 Xtreme Unico Camo Optifade, and A400 Xtreme Unico Syntheticand include a wide variety of Angleport products and enhancements.
Visit our Contact Us page to order or for more information.